Fabric Processing and
Fabric Washing
Fabric processing and fabric washing is one the sensitive issues and needs to be handled carefully to sustain the quality of the fabric. It has become vital to investigate both these processes carefully. In this modern era, we have evolved from one method to various methods of processing fabrics that makes them soft and steadfast. These different techniques are used to add a unique texture to your clothes and make them more consistent. Aqua Apparel provides various processing and washing methods to make sure we deliver the best to our clientele.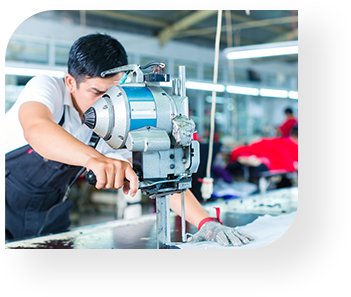 At aqua apparel, we offer acid washing that is also known as stone washing. This process is incorporated to remove hard stains that debris. Sometimes acid wash is used to add on your apparel that gives it a different glow and you can further customize it as per your choices. You are the master of your choices and decision. At Aqua Apparel we make sure to offer you all rounding services to ensure you don't miss out on anything.
Read more
With us at Aqua Apparel, you can likewise perform uncommon cycles to your piece of clothing and make them considerably more tweaked; we can perform burnout interaction to your articles of clothing, regardless of whether you are requesting lower amounts. Burnout measure is a unique instrument used to redo clothing and make them blurred from one section where maybe the texture segment got scorched, it gives a vintage look, appropriate for lady's attire, or for whatever other modified piece of clothing that your brain can consider. We attempt to give you however many customization alternatives as could reasonably be expected, to make sure you can give the best item out to your client. Burnout measure will in general diminish string includes in the middle of congruity which brings about an exceptional search for your things.
Read more
Comprehensive Resources for Custom Apparel
Makers USA Offering Elite Items
From Shores to the Skyline Grow with Aqua Apparel
Make Aqua Apparel your Branding partner today and get ready to have an exciting journey towards victory.
Sign up to stay updated with our new and updated technologies and stay connected with our changes. For subscription fill in the details below:
Your personal data will only be used for the purpose of providing you with the newsletter service. You can at any time unsubscribe from the newsletter service which you have subscribed. For more information, consult our privacy policy.